Massage Therapy and Aromatherapy, Arvada Colorado
Massage Therapy

---
Massage can help bring relief from:
fibromyalgia
IBS
menopause
insomnia & anxiety
aches & pains
physical therapy
and more
Learn More
|
Set Appointment
Raindrop Technique

---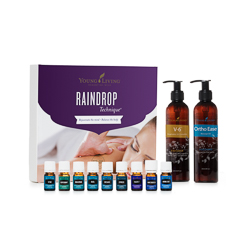 Learn to boost your immune system and ease back pain. Learn More

Essential Oils
Defend against viruses and bacteria
Learn More
Classes & Events

---
Barbara Salage
Massage Therapist, Aromatherapist and Healing Touch
Barbara has provided relaxing massage to Arvada since 1998. When her clients come to see her they feel the greatest sense of Peace, feel a deep Calm, and feel Grounded and their bodies and minds feel restored. Many say they automatically relax as the walk through the door, because of the aromatic smells and healing ambience of her office.
Call Barbara at 720-495-6658 to set up your massage or aromatherapy appointment today!
---
Barbara is a healing teacher at the following organizations:

Institute of Spiritual
Healing and Aromatherpy
Colorado School
of Healing Arts

Healing Touch Program